IRSAP steel tubular radiator series Tesi 4 with height 1800mm colour White Standard on Grim Network
Thanks to its four columns and high performance, TESI 4 is suitable for rooms that require high heating power. TESI radiators are the most functional, modular and elegant system for heating all rooms. TESI 4 has a depth of 139 mm and different heights available. The advertisement refers to the Tesi 4 model with a height of 1800 mm, standard white colour and standard 1/2″ side connections (code 02).
Irsap radiators on Grim Network
Other construction features:
25 mm diameter sheet steel tubes;
pressed sheet steel manifolds;
maximum permissible operating pressure 8 bar
maximum permissible operating temperature 95°C;
Irsap valve centre distance measurement 41÷44 mm;
Irsap lockshield centre distance measurement equal to 41÷44 mm;
upper and lower manifold end threads 1″1/4 G right or left.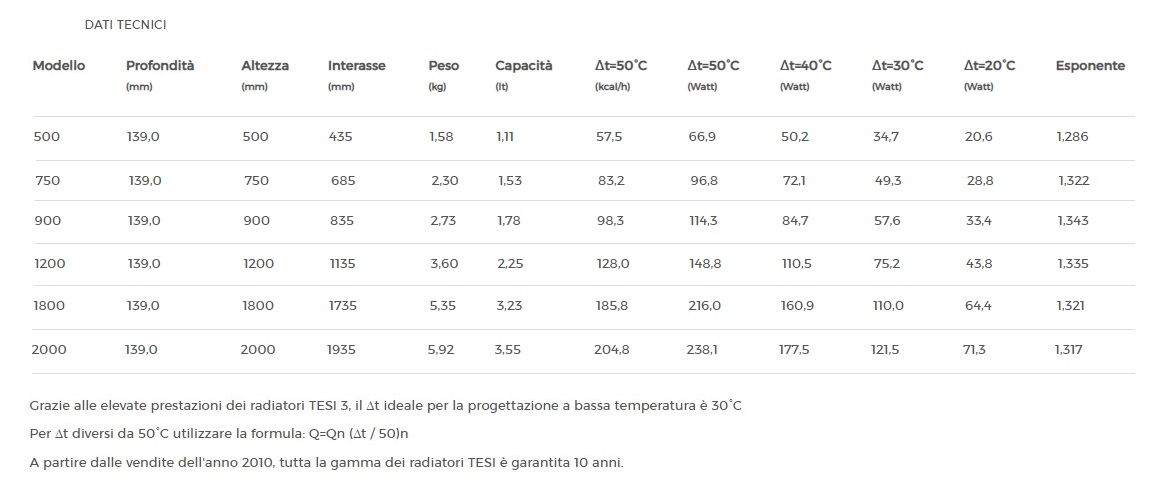 Surcharges for other finishes:
– Classic: +15%.
– Special: +25%.
– Loft treatment: +40%.
– Other Ral colours (subject to feasibility): +40%.