IRSAP steel tubular radiator series Tesi 5 with height 900mm colour White Standard on Grim Network
TESI radiators represent the most functional, modular and elegant system for heating all rooms. Thanks to its five columns and high performance, TESI 5 is suitable for rooms that require high heating power. TESI 5 has a depth of 177 mm and different heights available. The advertisement refers to the Tesi 5 model with a height of 900 mm, standard white colour and standard 1/2″ side connections (code 02).
Irsap radiators on Grim Network
Other construction features:
25 mm diameter sheet steel tubes;
pressed sheet steel manifolds;
maximum permissible operating pressure 8 bar
maximum permissible operating temperature 95°C;
Irsap valve centre distance measurement 41÷44 mm;
Irsap lockshield centre distance measurement equal to 41÷44 mm;
upper and lower manifold end threads 1″1/4 G right or left.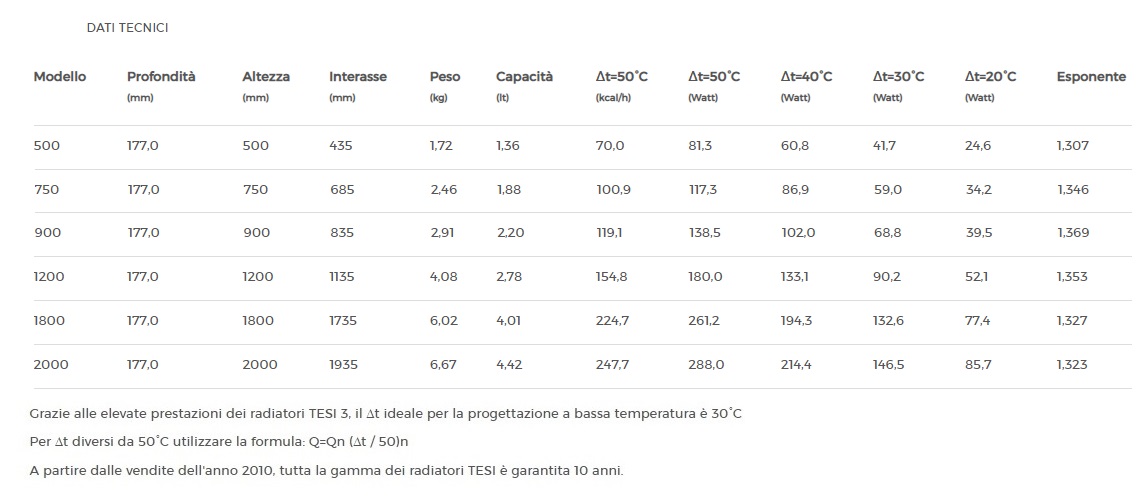 Surcharges for other finishes:
– Classic: +15%.
– Special: +25%.
– Loft treatment: +40%.
– Other Ral colours (subject to feasibility): +40%.